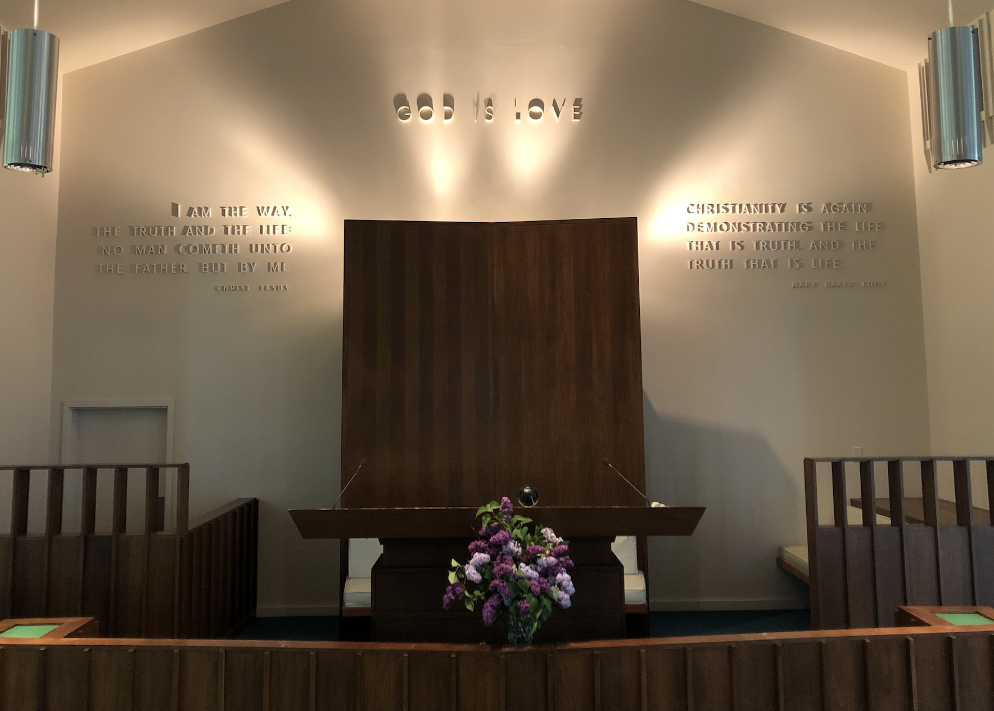 Every Sunday morning we hold a one-hour service at 10:00 am, in a quiet, holy atmosphere. After 15 minutes of hymns, Bible verses, and a solo, two Readers read this week's Bible Lesson out loud to the congregation. It serves as our sermon. Two books make up this Bible Lesson: the Bible, and relevant passages from Science and Health With Key to the Scriptures by the Founder of Christian Science, Mary Baker Eddy.
During the week leading up to the service, many people have been studying this Bible Lesson, which is the basis of self-instruction in the teachings of Christian Science. The Lesson is found online or in the booklet, The Christian Science Quarterly. The Quarterly is given out at the service and functions as a program for the services of that quarter year.
These two books are actually our Pastor, a Pastor who is always available, one you can consult any time, day or night, whenever you need comfort, spiritual direction, refreshment. The depth and flexibility of these two books is astonishing. Anyone can consult this Pastor and read these Bible Lessons, and receive help from them.
And everyone is welcome at our services!
No collection is taken during the service.
Attendees may leave their offering as they enter or leave the auditorium, or donate by mail to:
First Church of Christ, Scientist, Auburn and Lewiston
79 Lake Street
Auburn ME 04210