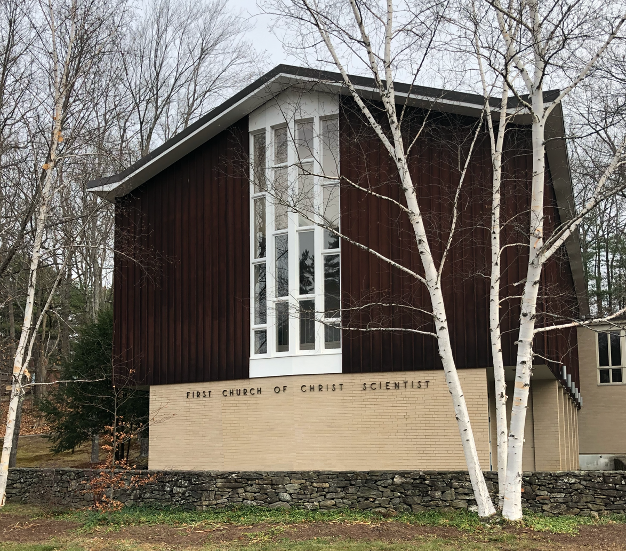 Sunday Service 10:00 am Sunday School 10:00 am
Wednesday Testimony Meeting 6:30 pm
Sunday Service held in person with a zoom option.
Wednesday meetings in December, January, and February will be zoom only.
Please contact us for zoom information.
Our nursery, for infants and very young children, is not available at this time.
Bible lesson for the week ending Sunday, December 11, 2022:
Plead my cause, O Lord, with them that strive with me: ... let them be as chaff before the wind: and let the angel of the Lord chase them.
Psalms 35:1 (to:), 5
Christian Science Churches and Societies in Maine