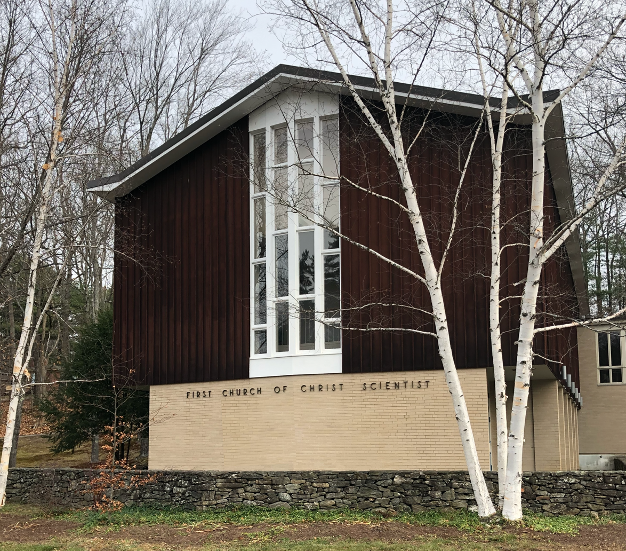 Sunday Service 10:00 am Wednesday Testimony Meeting 6:30 pm
Please contact us for zoom information.
Our Sunday School for children and teens meets at 10:00 Sunday mornings.
Our nursery, for infants and very young children, is not available at this time.
All are welcome!
Click here for this Wednesday's topic.
Bible lesson for the week ending Sunday, May 22, 2022:
"... O God, who is like unto thee! ... My lips shall greatly rejoice when I sing unto thee; and my soul, which thou hast redeemed.

"
Psalms 71:19 2nd O God, 23 -from the King James Version
You are invited to a free talk on Christian Science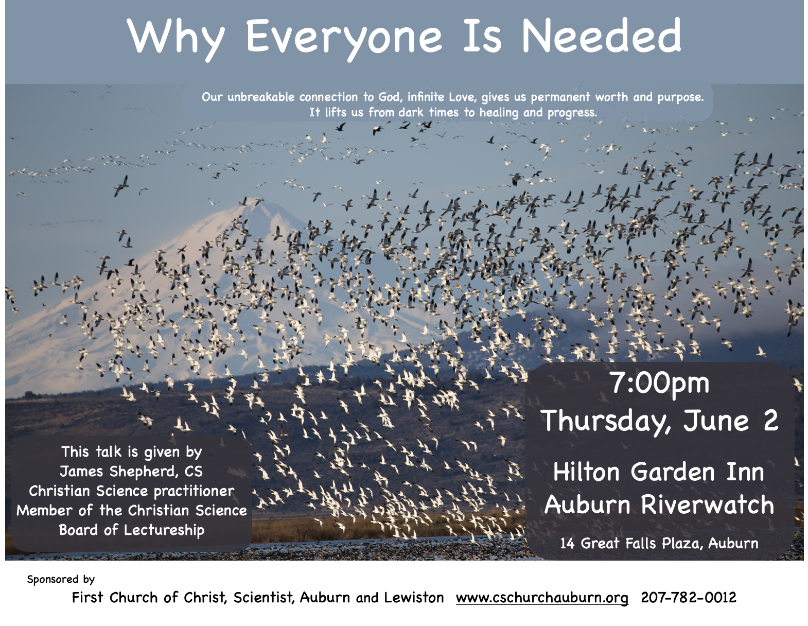 Christian Science Churches and Societies in Maine