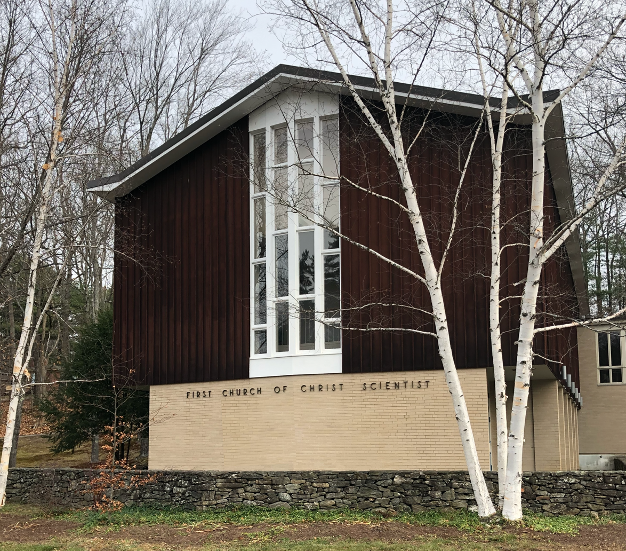 Sunday Service 10:00 am Wednesday Testimony Meeting 6:30 pm**
Our Sunday School for children and teens also meets at 10:00 Sunday mornings.
Our nursery, for infants and very young children, is not available at this time.

All are welcome at our services.
**During January and February, Wednesday evening meetings will be zoom only.
Click here for this Wednesday's topic.
Bible lesson for the week ending Sunday, January 23, 2022:
"Have mercy on me, O God, according to Your lovingkindness; ... Behold, You desire truth in the innermost being, And in the hidden part [of my heart] You will make me know wisdom.

"
Psalms 51:1 (to ;), 6 - the Amplified Bible
Christian Science Churches and Societies in Maine