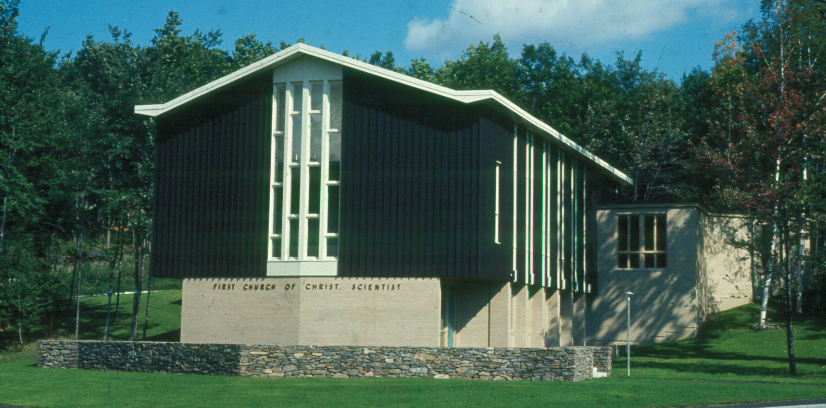 Sunday Service 10:00 am Wednesday Meeting 6:30 pm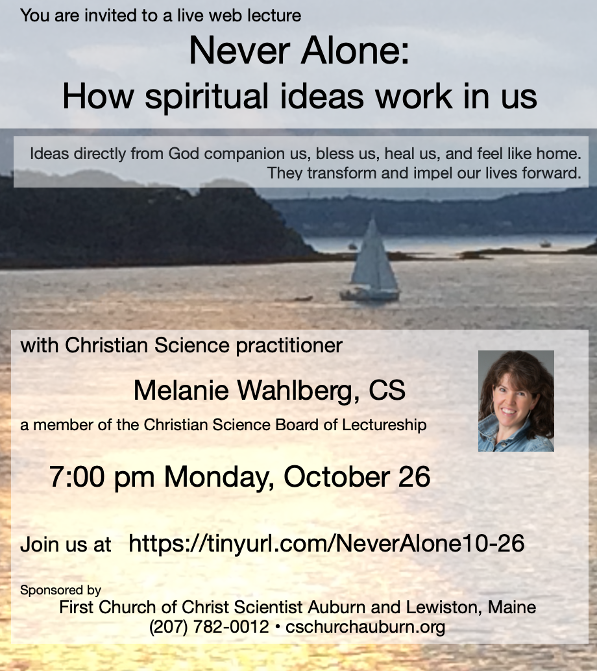 From The Holy Bible -King James Version
III John1:11 (to:)

Beloved, follow not that which is evil, but that which is good. He that doeth good is of God:
From Science and Health with Key to the Scriptures, by Mary Baker Eddy
332:9-11 Christ

Christ is the true idea voicing good, the divine message from God to men, speaking to the human consciousness.
Please feel free to call into our services:
602-580-9224 Access Code: 6758798#
When calling in please put your phones on mute
Christian Science Churches and Societies in Maine
First Church of Christ, Scientist Augusta
Christian Science Society, Calais
Visit our Online Resources page for more links and information about Christian Science.